With one recent Northern District of Georgia action under its belt (see our October 31 and November 16 posts), 3form, Inc. ("3form") has launched a nationwide campaign to enforce its design patents, utility patents, and trademark relating to architectural wall designs and products. 


On November 20, 2012, Utah-based 3form and Swiss-based Hunter Douglas Industries Switzerland GmbH ("Hunter Douglas") filed a complaint in the Northern District of Georgia against Novateur Design Solutions, LLC ("Novateur"), of Alpharetta, Georgia.  Unlike 3form's previous action, which asserted a single design patent, this sixteen-count complaint alleges infringement of eight design patents, six utility patents — one of which is assigned to Hunter Douglas but exclusively licensed to 3form, and a trademark.  On the same day, 3form and Hunter Douglas filed virtually identical suits in California, Texas, Washington, Minnesota, Arizona.  On the following day, the plaintiffs filed yet another similar case in Ohio.  

All of the allegations in the complaint relate to products manufactured, designated, and sold by New GlasPro, Inc. ("GlasPro") of California.  Upon a review of the related cases throughout the country, it appears that the plaintiffs are targeting customers/distributors of GlasPro's products, one of which is Novateur, but are not pursuing GlasPro.  The following chart indicates the patents asserted, the titles of each patent, and the GlasPro products accused to infringe each patent.


| | | |
| --- | --- | --- |
| | | |
| | Architectural Panel with Thatch Reed Design | |
| | Architectural Panel with Large Blade Grass and Flower | |
| | Architectural Panel with Plant Stem and Leaf | |
| | Architectural Panel with Translucent Wood Design | |
| | Architectural Panel with Buri Palm and Reed | |
| | Architectural Panel with Large Blade Grass and Thatch Reed | |
| | Architectural Panel with Line and Bunch Interlayer Design | |
| | Architectural Panel with Woven Textile Interlayer | |
| | Resin-based Panels having Thin or Brittle Veneer Layers and Methods of Making Same | |
| | Resin-based Panels having Translucent Veneer Layers | |
| | Formable Fused Polymer Panels Containing Light Refracting Films | |
| | Architectural Panels with Objects Embedded in Resin Interlayer | |
| | Architectural Panels with Objects Embedded in Resin Interlayer | |
| | Thermoplastic Article Having Textile Fabric Embedded Therein | GlasPro-Rp Textiles in Resin |
3form's CHROMA

®

 product
One interesting aspect of 3form's allegations relates to the Lanham Act count.  According to the complaint, 3form markets its architectural panels in connection with the federally registered trademark "CHROMA."  (Although the complaint does not reference the USPTO registration number, it is Reg. No. 3523487.)  But 3form does not allege infringement of that trademark; rather, 3form claims that the "distinctive three-dimensional appearance of 3form's CHROMA® products have also obtained recognition, goodwill, and secondary meaning in the relevant marketplace, thereby affording 3form common law trademark protection in a three-dimensional trademark for its CHROMA® products."  Presumably these allegations refer to the CHROMA® products found here on its website.  

3form has attempted to register the alleged "3D" trademark with the USPTO, but to no avail at this point.  US Serial No. 85642498 is described as being directed to the "product configuration of decorative plastic panels for use in building and construction, consisting of a substantially flat and substantially translucent plastic sheet having a single color layer on one side and all of the sides and edges having a substantially consistent sanded finish, such that the product produces a glowing translucent appearance and the color appears to be diffused throughout the material."  The drawing and specimen submitted to the USPTO are below.  In the latest Office Action refusing registration, the Examiner stated that "the applied-for mark, as used on the specimen of record, does not function as a trademark to identify and distinguish applicant's goods from those of others and to indicate the source of applicant's goods.  Trademark Act Sections 1, 2, and 45, 15 U.S.C. §§1051-1052, 1127; see In re Phoseon Tech., Inc., 103 USPQ2d 1822, 1827-28 (TTAB 2012); In re Remington Prods., Inc., 3 USPQ2d 1714, 1715 (TTAB 1987); TMEP §§904.07(b); 1202 et seq."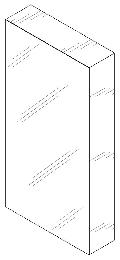 SN 85642498 drawing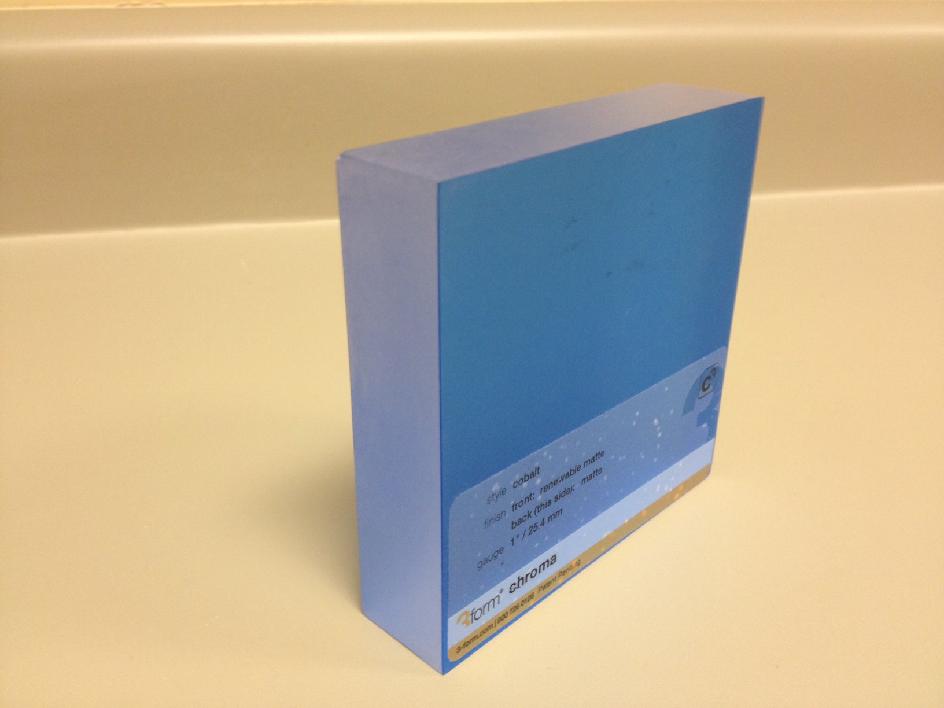 SN 85642498 specimen
















3form seeks damages, injunctive relief, a declaration that this is an exceptional under 35 U.S.C. § 285 such that costs and attorneys' fees are warranted.

The case is 3form, Inc. et al. v. Novateur Design Solutions, LLC, No. 1:12-cv-04060-RLV, U.S. District Court for the Northern District of Georgia, Atlanta Division, and is assigned to U.S. District Judge Robert L. Vining, Jr. 

NOTE: For more information on design patents as distinguished from utility patents, and the current state of the law with respect to design patents, see these posts (here and here) written by our colleague Jake Wharton on his Furniture Law Blog.